ASEZ Hosts Hempstead Lake State Park Cleanup on Long Island, NY
On October 27, over 30 ASEZ, university student volunteers from the World Mission Society Church of God, came together to clean the Northeast Pond shoreline at Hempstead Lake State Park. The cleanup was part of their Reduce Crime Together Campaign.
Hempstead Lake Park welcomes its neighbors with playing fields, tennis courts, and a playground. It allows residents to enjoy activities like biking, fishing, hiking, running, and even skiing. However, the recent accumulation of debris moved ASEZ volunteers to take action by hosting a cleanup.
ASEZ students at SUNY College of Old Westbury came out to participate. Neighboring colleges like Nassau Community College (NCC), NYIT, Hofstra University, and Adelphi University came together as well. The volunteers were enthusiastic to clean up the shoreline, despite the rainy weather.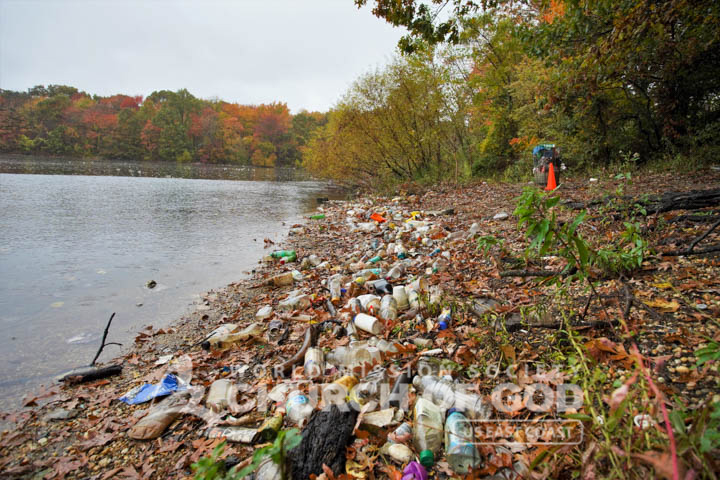 Unexpected Buildup
"Even though it seems hidden, this pond should actually be accessible to the community. However, I saw an excessive amount of plastic, wrappers, Styrofoam, and other hazardous materials to our environment," said Monica, Vice President of ASEZ at SUNY OW.
"We want more students to be involved because this is such a big project. Through the Reduce Crime Together movement, we can make a difference in our local communities and set the example even in our schools" said Franlis Pimentel, a student from NCC.
ASEZ volunteers smiled brightly through the entire cleanup. As a result, they were able to collect 26 bags of litter. They all worked in unity, having the love of a mother to protect the environment. Furthermore, through participating in voluntary services, ASEZ hopes to continue to raise awareness about the pressing issues within their communities. The volunteers look forward to making improvements to their neighborhoods in order to reduce crime. Now that a part of Hempstead Lake Park has been revitalized, volunteers hope that the residents are able to enjoy it that much more.
To learn more about ASEZ's community service events, visit our Activities page!