Plastic use has become as natural as breathing. However, its excessive use and overproduction has taken a drastic toll on the well-being of the environment. Research shows that 90.7% of all plastic produced after 1950 can't be recycled. As a result, it has poured into our waterways, our green spaces, and most visibly, our streets. On August 4, more than 115 volunteers hosted an ASEZ WAO Webster Avenue cleanup in Norwood, NY.
A wave of volunteers came together to show support for the need to reduce plastic. They began cleaning with eagerness and determination to continue the efforts for a cleaner and more environmentally friendly community. Cleanup efforts allow communities to work in partnership with local and government organizations. Volunteer service can revitalize public spaces, improve the quality of life and promote the happiness of residents.
Family and Friends Join the ASEZ WAO Webster Avenue Cleanup
Volunteers from various professional backgrounds came together to clear the streets of plastic waste and stray garbage. Additionally, they formed two smaller teams to do some much-needed tree stewardship and some graffiti removal along a neighboring street. Friends and family joined the effort as well, and with everyone's work, they collected over 200 bags of garbage. The volunteers cleared a total of 14 tree beds from weeds and debris. They also properly mulched them to preserve the health of the tree. Afterward, they collected the trash and properly disposed of it to take one step closer to ensure the safety and cleanliness of the entire street.
Community Leaders Show ASEZ WAO Volunteers their Support
All volunteers shared a common sentiment: by participating in the cleanup, they hoped to inspire others to take action. Mark Cruz, Community Liaison for Assemblywoman Karines Reyes, reflected on the success of the activity, saying "Its inspiring to see so many young people coming out. People might get used to the garbage, but they should realize that their community can be clean as well."
New York State Assemblywoman Nathalia Fernandez showed her support and shared words of encouragement with the volunteers, saying, "This kind of work is important for us to carry out on a global level, since it can have such a devastating effect on our environment. ASEZ WAO, good job!"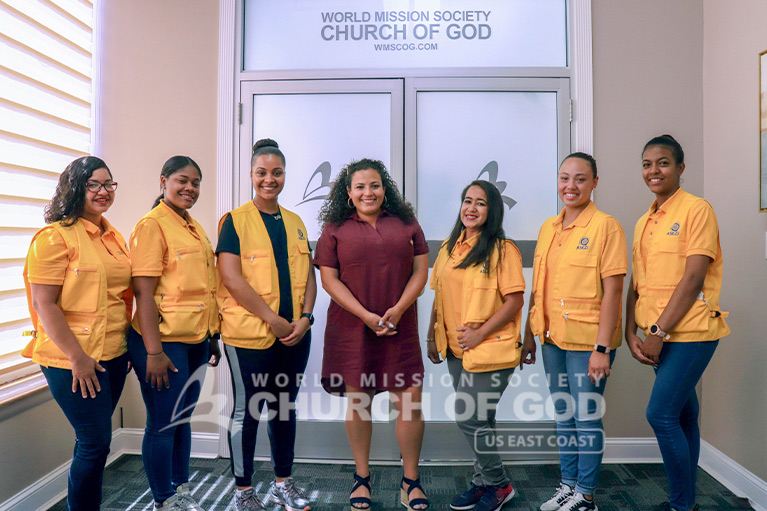 The cleanup also caught the attention of District Manager Ischia Bravo, who also participated in a panel explanation of the global campaign. Afterward, she shared her sentiments, saying "The morale is important, if people see one person doing it [street cleanups], it'll motivate them to do the same."
At the end of the cleanup, the community looked revitalized. The volunteers hope that the residents will enjoy brighter and cleaner streets. ASEZ WAO is dedicated to the achievement of the sustainable development goals and looks forward to making effort to bring joy and happiness to their neighbors.
Visit our Activities page to see more events from ASEZ WAO!