The Church of God in New Windsor hosted the Hudson Valley Kimchi Festival 2019, bringing the festival back to the valley for a third time. Yet this time, there were more cuisines and festivities than ever.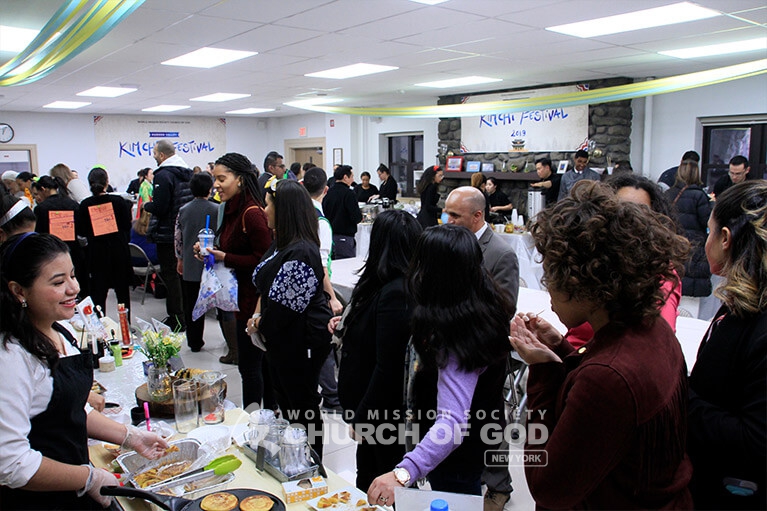 Despite steady snowfall and frigid temperatures, about 350 attendees streamed to the food festival, held from 11 a.m. to 6 p.m. The turnout was no surprise, however; the festival has garnered over 300 festivalgoers each year it's been held.
The Festival Adds Some Flair to Its Cultural Celebration
The very first Hudson Valley Kimchi Festival, held in 2016, was dubbed a "celebration of culture and cuisine" by Hudson Valley Magazine. Since then, it has been just that—a celebration, not only of Korean culture, but of cultures merging together and understanding each other.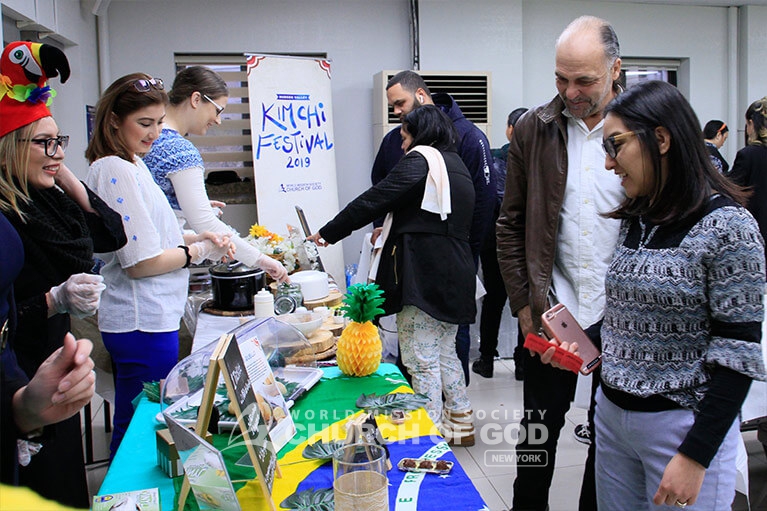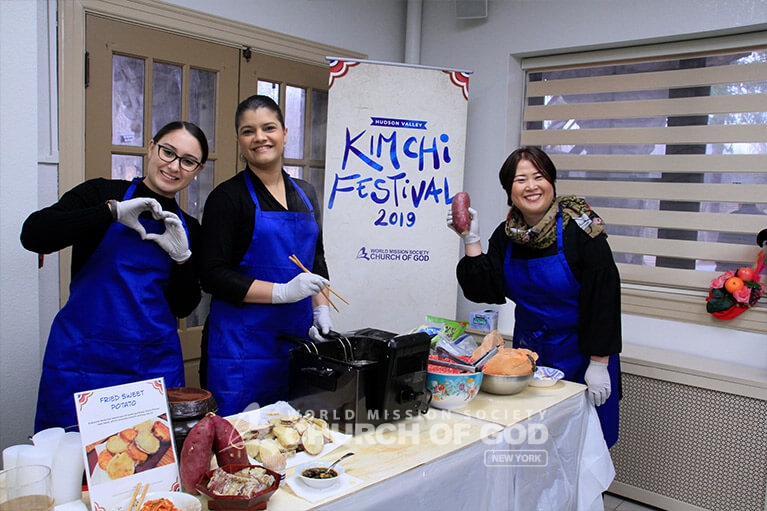 This year's festival especially lived up to its tradition as it featured food from regions around the world, including the Caribbean, Latin America, Southeastern Europe and more.
Nevertheless, there were the Korean favorites, such as bulgogi (Korean grilled beef), LA galbi (Korean grilled BBQ short ribs), Korean fried chicken, Korean pancakes, and, of course, kimchi—lots and lots of kimchi.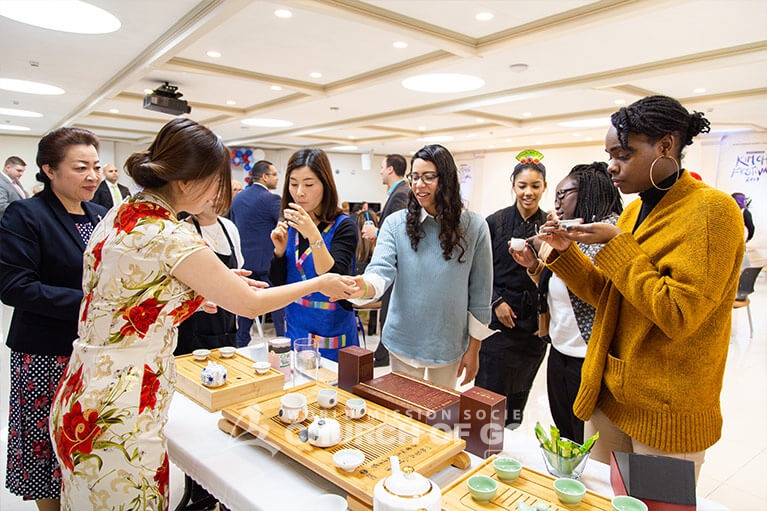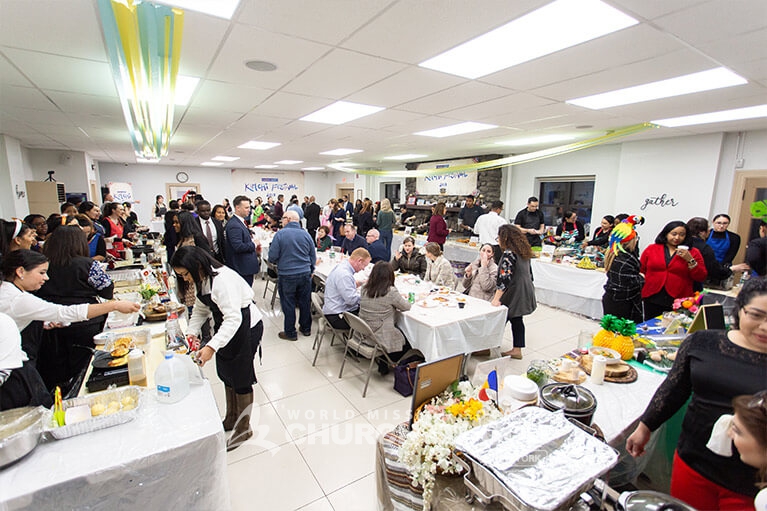 Backyard Games and Taking a Trip to Korea
Festivalgoers were able to choose from a wide selection of activities. After enjoying some international cuisine, guests could go burn some calories in the game room. Participants, young and old, played traditional Korean and American games such as Tuho (known as Pitch-pot in English) and Cornhole.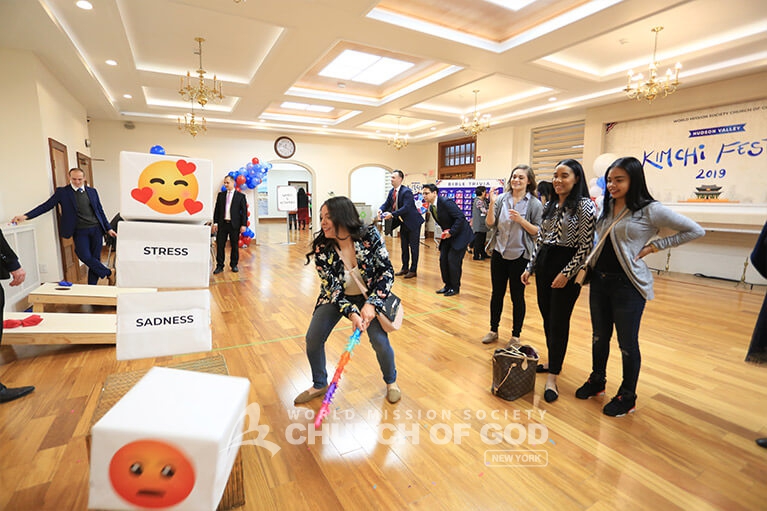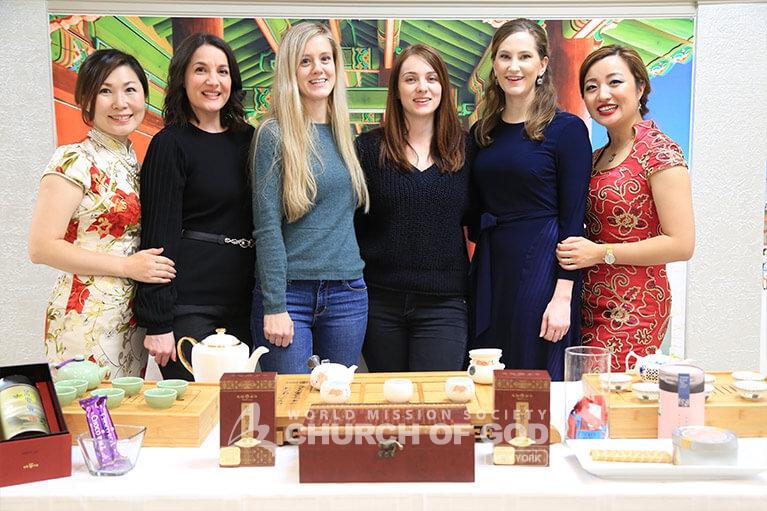 Longing to take a trip to South Korea? Well, while there were no Korean Air tickets given away, a photo booth with a backdrop of a Korean palace was on display. There, people could take photos wearing traditional royal garments. Although they didn't physically go to South Korea, at least they could take home a photo of themselves in front of a royal palace. Not too bad.
Samulnori and Taekwondo Run the Show
Moreover, live performances captured the attention of all guests. The first performance featured demonstrations by the United Martial Arts Taekwondo New Windsor Group. About 10 students exhibited their taekwondo skills with flying kicks and breaking boards along to energetic music in the background. Master Park, the local instructor, led the demonstration.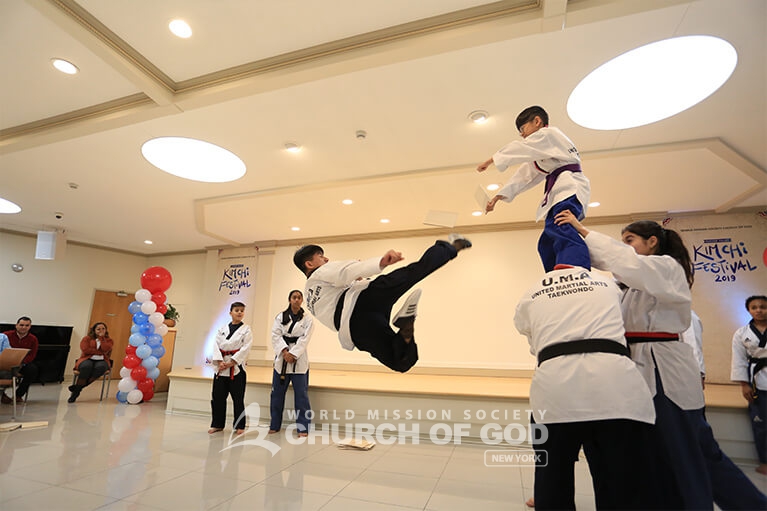 "I have a student who is here [Church of God] and she introduced me to the Kimchi Festival. I had no idea what this is. I was excited to see Korean culture here in America," said Master Park. "I've never seen international churches like this. Everyone was so nice."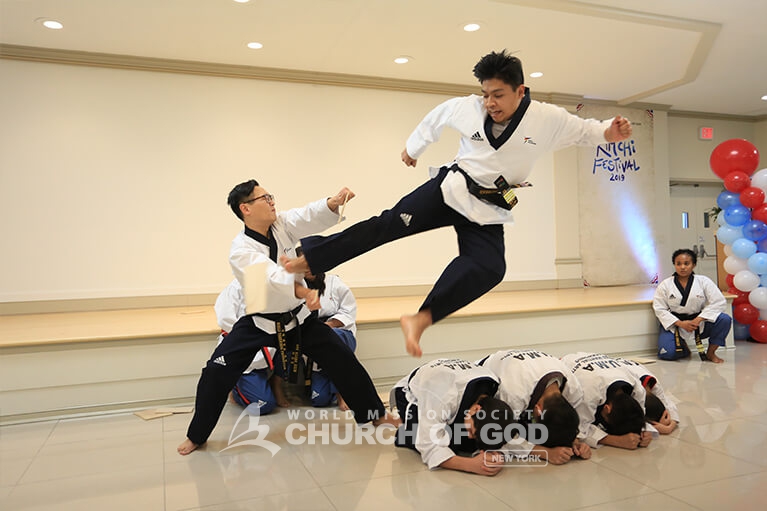 Next, Elohim Samulnori, the Church of God's very own Korean-style percussion band from Queens, NY, made an epic return to the festival stage. Samulnori is a genre of music originating in Korea, typically played with four traditional percussion instruments. They thrilled the audience with the booming sounds of tradition harvest music.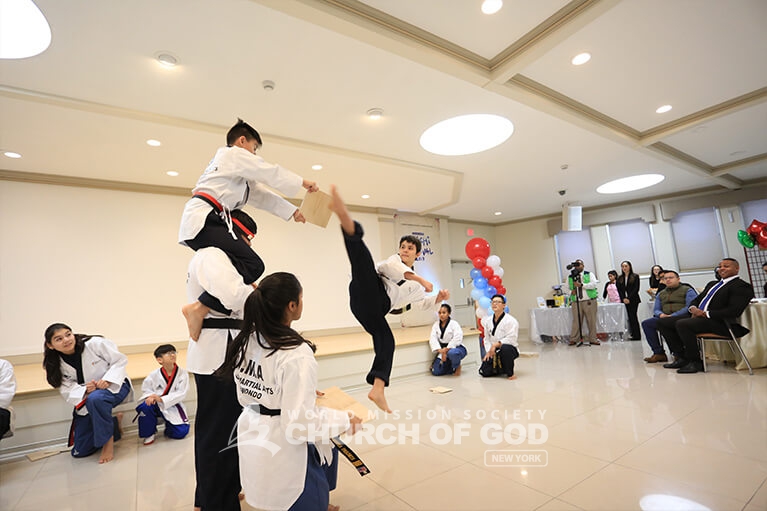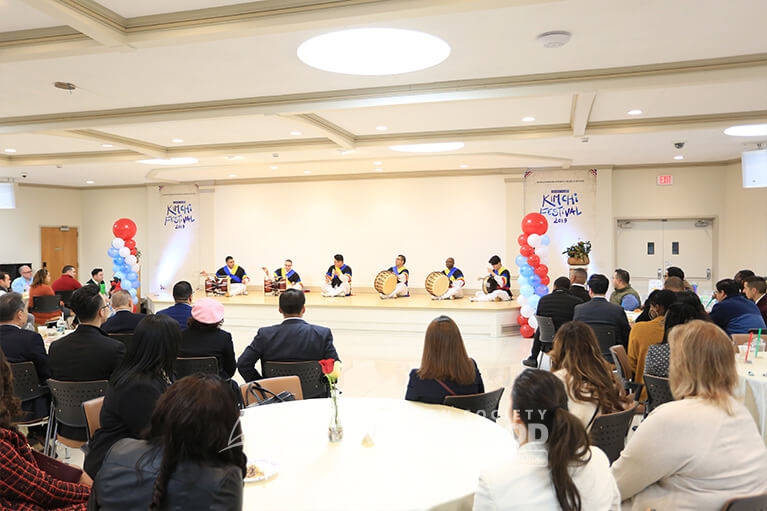 Lastly, the Church of God string ensemble and brass ensemble each played original pieces composed in Korea. A majority of the songs they played were New Songs with classical Korean influence.
Learning More About the Church of God
Meanwhile, if festivalgoers weren't playing games, watching the performances or eating, they were probably learning about the Church of God through one of the many seminars held throughout the day.
Every hour, visitors to learned about the church, its beliefs and its history through a themed seminar. Additionally, those especially interested in delving into the vast history of Christianity did so through the Church of God's Last Reformation Exhibition timeline on display.
It wouldn't be too much to say that festivalgoers left very full—full of new knowledge, full of excitement, full of touching memories, and full of food!
Want to attend our next event? Stay up to date with World Mission Society Church of God events on the East Coast by following us on Twitter, Facebook or Instagram.