In the Bronx, it's far too common to see streets littered with garbage. Now, it's an inescapable reality for Bronx residents. A neglected community has the potential to lead to an increased amount of crime in the area. As a result, students from ASEZ in the Bronx decided to take action. So, ASEZ students hosted a Park Avenue cleanup to do their part within the community.
Assemblymember Chantel Jackson Joins Students for ASEZ Park Avenue Cleanup
On September 26, over 50 ASEZ volunteers joined with 79th District Assemblymember Chantel Jackson for a cleanup. The event was a part of ASEZ's Reduce Crime Together campaign. The campaign's focus is cultivating a positive environment by keeping the community clean. A clean neighborhood can lead to happy and cohesive communities. So, students decided to focus on a section of Park Avenue between 163rd and 165th Streets.
Assemblymember Chantel Jackson expressed her gratitude towards the volunteers. She said, "I want to say thank you to ASEZ and all the young people who came out to clean the 79th district today. It's important that we show that we care about our community by coming out and starting the chain reaction. I hope that the community sees us out here in our blue shirts and one day want to join us in doing the same exact thing."
ASEZ Students' Hope To Make an Impact on the Future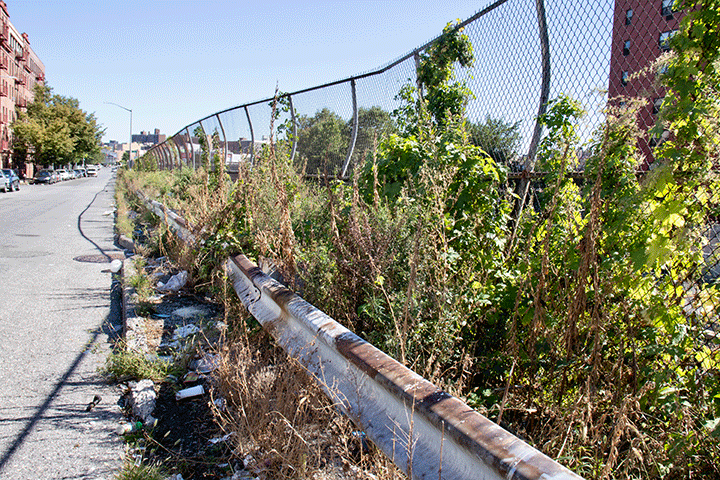 In the end, volunteers collected 200 bags of trash, organic material and recyclable waste. ASEZ students hope that their efforts to keep the community clean can lead to lasting change in their community. Also, Assemblymember Chantel Jackson gave volunteers a citation to acknowledge their dedication to their community.
"We want to be the catalyst for change in our communities; we want to be the ones actually making a difference," said Yorklarie Chevalier, President of ASEZ Lehman College. "It's how we can make an impact on our neighborhood and increase awareness about the importance of keeping our communities clean."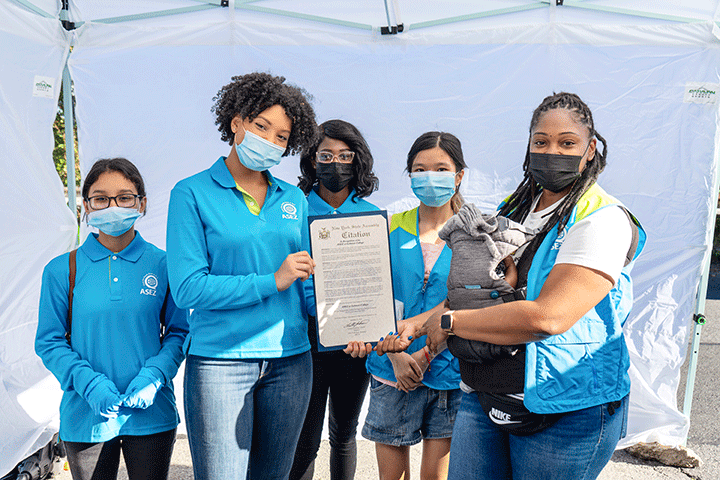 Therefore, as long as there are communities in need of care, ASEZ will continue to make efforts to reduce the signs of disorder and neglect. ASEZ students recognize their role in reshaping the present to impact the future.
See more activities from ASEZ by clicking here!